Our exclusive services are being implemented for the first time in Bangladesh that offer the best comprehensive healthcare services online via smart devices and our advanced EMR system.
Kambaii Health's objective is to provide patient-centric healthcare via our innovative smart devices and Mobile App. Kambaii Health's program is targeted for every individual's healthcare needs and medical requirements and to proactively alleviate them. Kambaii Health's smart EMR (Electronic Medical Record) system and App connects our members (patients) to Kambaii Health licensed primary care physicians (both 24x7 online via video conferencing or in-person upon request), physical therapists, and nutritionists. Our smart devices provide 24x7 real-time monitoring of vitals and provides alert notification that predict health conditions/patterns through Artificial Intelligence (AI), Machine Learning (ML) with Big Data Analytics and other state-of-the-art technologies. Our smart devices will automatically measure your temperature, blood pressure, and pulse rate and all your medical data and records will be saved in our secured EMR server. All health data is recorded in real time in our EMR system via the Kambaii Health smart devices and App. A Kambaii Health Web Portal that is linked to our EMR system allows members to access all their health records and data in real time. Kambaii Health has also arranged a team of American and Bangladeshi physicians and specialists, who will review the patient's health status and provide a second opinion, if requested. Kambaii Health has made all the services entirely digital via the Kambaii Health Mobile App that can be download for free on an android mobile phone and subscribe to our services hassle-free. Kambaii Health also provides support to existing and new health centers in Bangladesh, licensed physicians with expertise from the senior physicians via Kambaii Health smart devices, EMR system and App.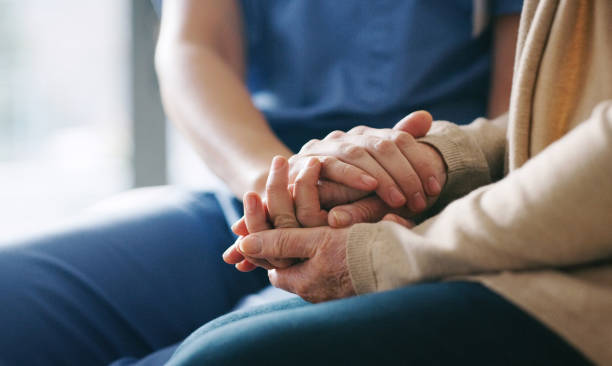 360° Wellness Program
Kambaii Health's lifestyle changing 360° Wellness Program is a transformational program that is especially designed for geriatric population to empower them to live a happy, healthy, proactive and a productive life. Our goal is to ensure quality of healthcare through integrated medical management, medicine management, real time alert monitoring and target oriented wellness program that can forecast risks and fatalities for our members of the geriatric population.
We are offering 360 degree and comprehensive health care through our Kambaii Health primary care physicians, nutritionists, physical therapists, and wellness counselors. One of Kambaii Health's goal is to lower the medical age, and hence slow down the aging process. The primary objective of the 360° Wellness Program is to ensure better care for our geriatric population who are above 40 years old, who can walk without any assistance and do not have serious medical conditions and are not critically/terminally ill. Our 360° Wellness program is a combination conventional healthcare treatment, wellness and identification of risk prone areas so that we provide an enriched and a healthy lifestyle for our geriatric population. We will provide several innovative noninvasive smart wearable devices that will collect key heath data/vitals every few minutes that are recorded (saved) in our advanced EMR system. Our Kambaii Health on-call physicians are well informed about our member's medical history and their current vitals via the Kambaii Health's smart EMR system and devices. Kambaii Health has also arranged a team of American and Bangladeshi physicians and specialists, who will review the patient's health status and provide a second opinion, if requested.
A series of critical medical analysis is performed by our group of physicians, physical therapists, nutritionists, and psychologists. They will collectively assess your needs, and based on the findings of lab reports and critical analysis, a targeted health plan/chart will be developed, which identifies risk prone areas, areas of improvement, dietary recommendations, cognitive and memory health status and recommendations for path to stay proactive, weight and BMI corrective plan, targeted muscle strengthening exercises, real-time monitoring of vital signs, review medication taking patterns and real-time monitoring, periodic drug interaction reviews, and steady path to control the uncontrolled blood pressure (if needed). Furthermore, for who are diabetic will be monitored daily via a designated Kambaii Health physician.
Online Consultation with Primary Care Physician (PCP)
Our medical board consists of expert physicians, who will review your health condition, and come up with the best treatment plan for your wellbeing. Upon enrollment, in your first online consultation visit with our PCP, we will determine and record all your medical history and health issues. Our PCP will ask you about your medical condition, any health issues and the list of medications you are currently taking, including any medicines you have already taken in the past 6 months. Upon enrollment, our PCP will ask to each member to take specific lab tests in order to make an accurate assessment of their health status/condition. If a lab test has been done within 6 months of enrollment, then that results from that lab test can be submitted. After the lab results have been reviewed by our PCP, the data will be entered into the EMR system for determining the health status/condition of our members. The PCP will also the review any drug interactions, side effects, and a history of any other complications that you may have suffered. After the drug interaction review, the PCP will talk to you about your overall health status, provide advice and guidance. Our PCP will arrange for regular monthly follow up visits.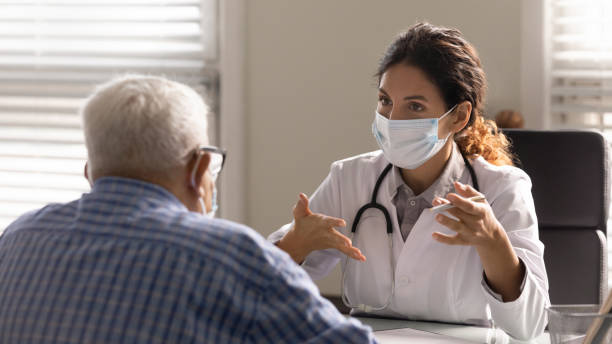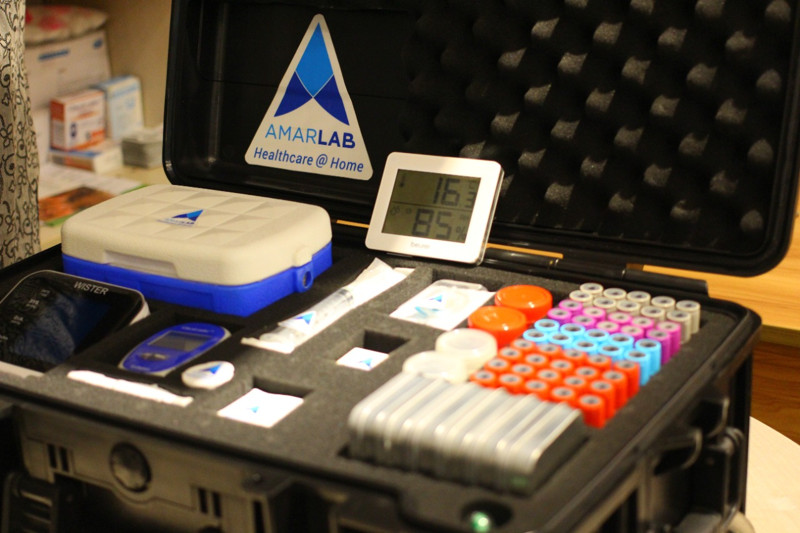 Pathological Laboratory Support in Remote Areas and at Home
In partnership with AmarLab, we offer at-home lab specimen collection service. We will arrange to pick your any specimen for lab analysis either at our home or at one of our Healthcare centers. All lab specimens are transported in high quality Sterile flasks in secured lab sample bags. The Lab species are then sent to the nearest high-tech laboratory or hospital for evaluation. The results of the lab results/reports are uploaded to our EMR system by our PCP that can be viewed after it has posted in our EMP system. You will receive a text in your mobile phone with a notification in your Kambaii Health App.
Access to US Physicians for 2nd Opinion
In addition to our expert panel of physicians' in Bangladesh, we have US expert licensed physicians in our medical team. They will provide expert 2nd opinion upon request. We will ensure that best health care is being provided to you by our expert physicians. At Kambaii Health, we currently have 12 expert US licensed physicians in our team who can provide world class treatment. You will need to subscribe to our 2nd Opinion Services to consult with a US licensed physician. Our expert US physicians will directly be involved in your treatment plan, if requested. If you need a second opinion about your current treatment plan, you can get in touch with one of our US physicians via our PCP.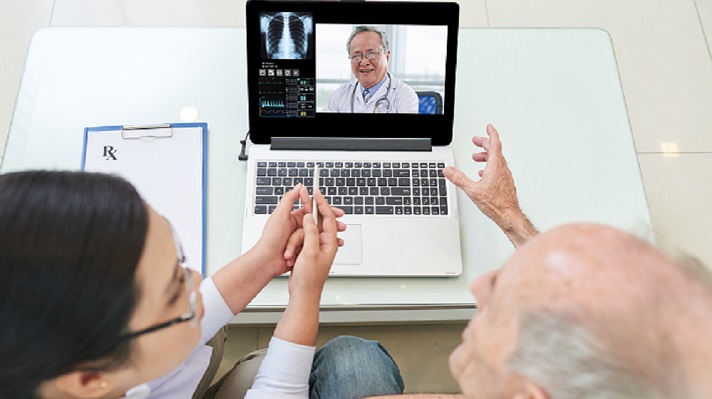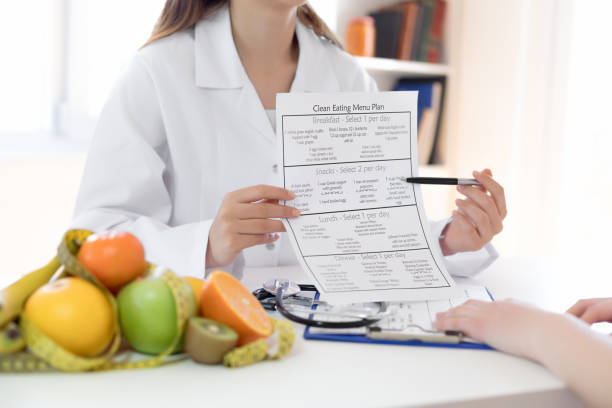 Consultation with Nutritionist
After your first PCP visit, our Nutritionist will contact you to gather information about your dietary history and eating/food habits - for example, what you typically eat every day, how many glasses of water you consume every day, what drugs are interacting with which nutrients in your food, etc. Our Nutritionist will review all the relevant information and will recommend you a balanced diet based on your physical and medical condition, and the medicine(s) you are taking. Your daily food habit, along with your medication history, your BMI, and comorbidities will be reviewed, and the best nutritional care will be provided to you with a recommended diet by our Nutritionist, who will inform you what food is healthy for you, and what will cause you harm.
Our Nutritionists will provide you extensive nutritional care. Your nutritional status will be evaluated – such as, what you are currently eating, are you daily meals providing you enough nutrition, is your food interacting with your medication, is your food meeting your nutritional needs, etc.? All aspects of your food habits will be evaluated, and we will recommend you a diet chart that meets all your nutritional needs. The services that our Nutritionist will provide are:
Capture overview of the patient's food habit.
Analysis of patient's food habit.
Review lab results and PCP notes.
Identify risk nutritional gaps.
Identify drug-nutrient interactions.
Evaluate your current diet and recommend you a desirable diet based on your nutritional needs.
Develop a list of foods to avoid.
Develop a goal-based targeted diet plan.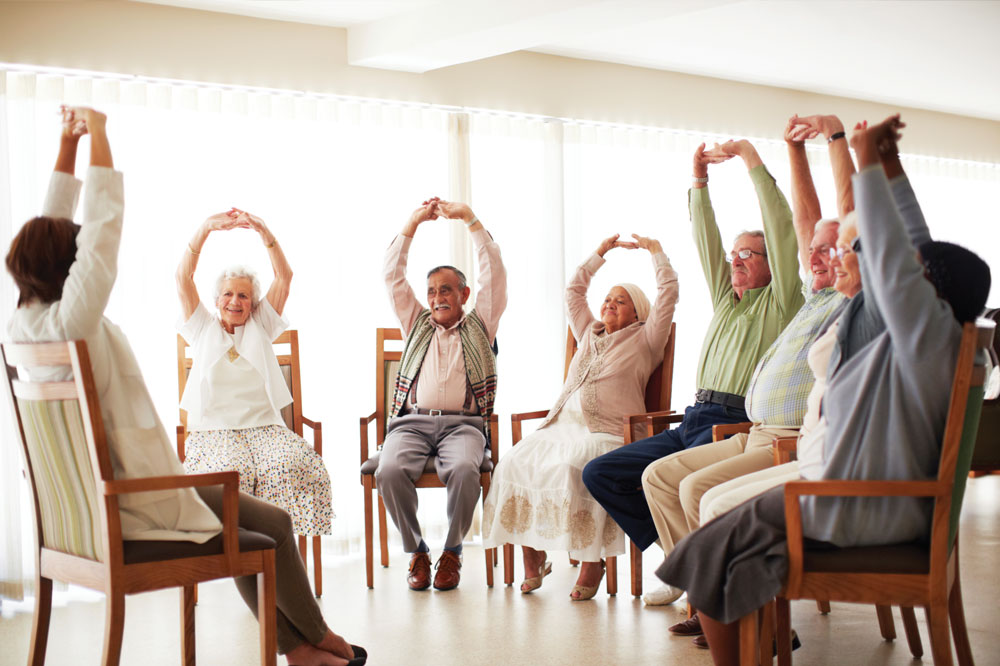 Physical Therapy Session
We offer a group physical therapy session online 3 days a week for our members. These sessions are designed to keep you healthy, active, and physically sound. We can also provide a personal physical therapy session online or an in-person physical therapy session at home, upon request. Kambaii Health's Group Physical Therapy Sessions are specially designed to keep the elderly members stay active. Although it is currently an online program (group exercise program from home) due to the pandemic, we can still monitor your vitals in real-time by physicians and physical therapists. The plan includes a muscle-strengthening plan, stretching, memory games, and elder-friendly events.
Medicine Reminder
Kambaii Health's App that is integrated with the Kambaii Health EMR system that will remind you to take your medication on time. The EMR system will record your medicine-taking patterns and will analyze the effectiveness of the medication. If you forget to take the medication on time, the EMR system will alert you and your caregiver (if you have one) or any authorized family member with a reminder. The EMR system will also prevent you from taking the same medication twice.The Medicine Reminder is a free service once you download our Kambaii Heath App.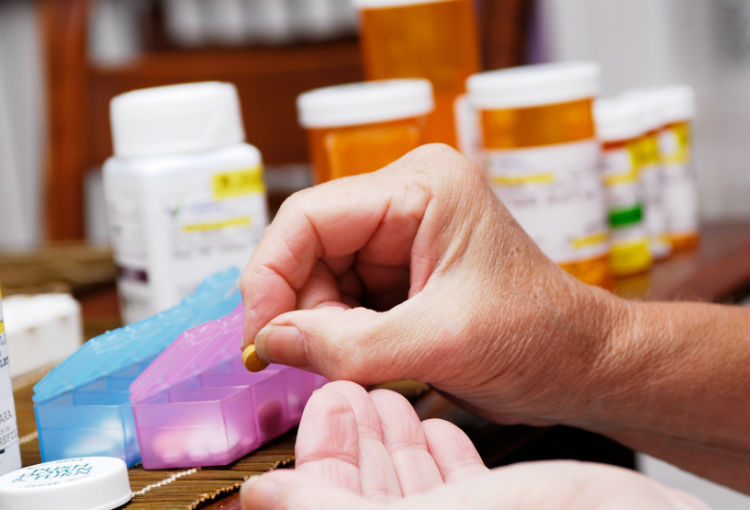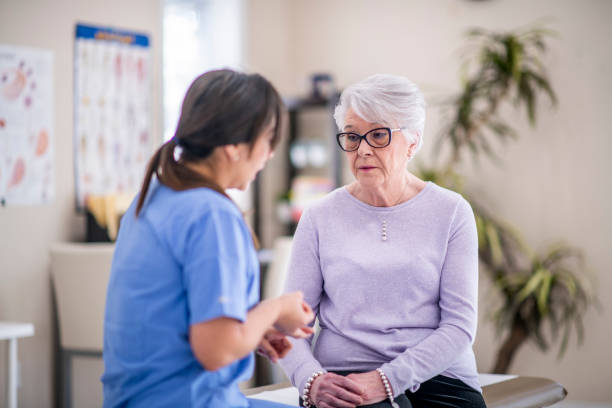 Consultation with a Wellness Counselor
We can also provide a private and confidential consultation with our Kambaii Health Wellness Counselor who is a trained and an expert Psychologist. Our expert Wellness Counselor will hear about any issues you may have, or anything you are unable to share with your family. Our expert Wellness Counselor can provide you advise on what you need to do to so that you can lead a happy life. So, don't hesitate, share all your concerns with them so that you can live a stress-free happy life.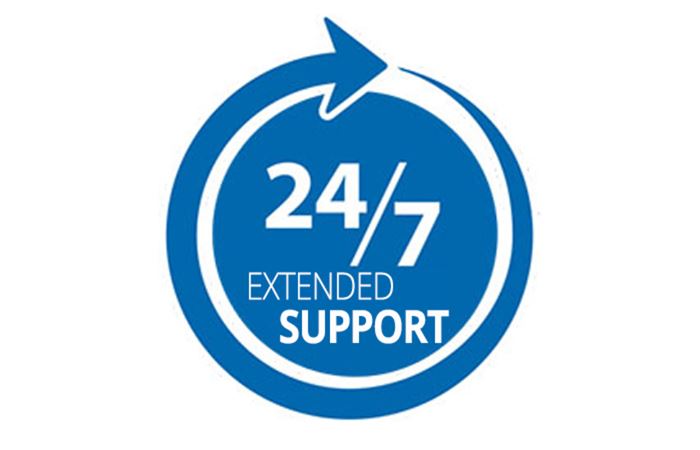 24x7 Tech. Support
Kambaii Health offers 24x7 full Tech. support for our members by phone, email or via text. Just call our Tech. support number for any assistance with our App. and EMR system.
24x7 Primary Care Physician (PCP) Hotline
Kambaii health has introduced a 24x7 PCP Hotline where our primary care physicians are available 24x7 via phone with the full access to our members' medical records which includes their past medical history, lab reports, list of current medications and dosage, recent diagnosis, and various data analytics based a member's visual charts, graphs and other relevant information of their past 7 days vitals. Just call our PCP Hotline number to connect with our primary care physicians for any medical assistance for any non-life threating situation. Our PCP will call you back within 5 minutes. Based on the medical condition, our PCP can call for ambulance in case of an emergency. Our EMR system provides real time data and information to our PCP at the time of the call. Our on duty PCP will make an informed decision about your health situation based on the data of your vitals on our EMR system. Since we have a record of your complete health status, we can provide you with the best care possible at once.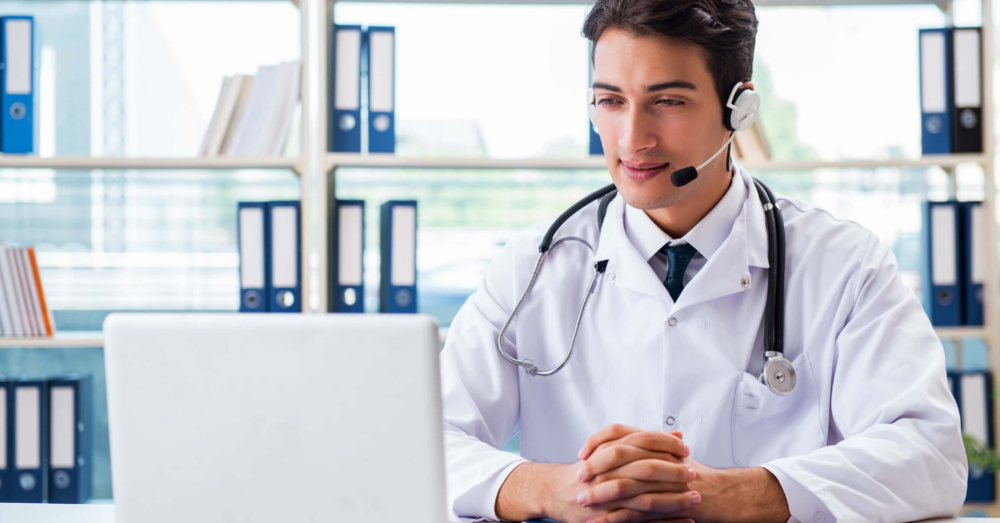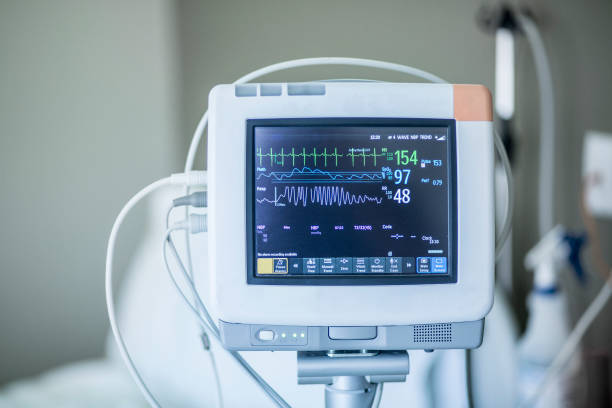 24x7 Health Monitoring & Emergency Alert Notification
Kambaii Health will monitor your vitals in real time. Through our smart app and devices, your health condition will be monitored 24 hours a day. The smart watch will check your vitals at regular intervals and the data will be uploaded on our secured EMR server. If your health condition is gets worsens or your vitals are outside the normal range, an alert notification will be sent to you via a text alert and email. The EMR system will notify our attending PCP immediately for further action. Additionally, the EMR system will inform your authorized family member(s)/representative(s) (e.g. spouse, adult children, designated relatives or caregivers) via text and email about your medical condition. Kambaii Health PCPs are equipped with the information during the emergencies to guide the immediate family members before the ambulance arrives.
Additionally, our Smart Emergency Alert Button can send alerts to our control server whenever you feel sick or need emergency medical help. All you need to do is press a button! Imagine you are hypoglycemic and while alone at home or in the bathroom, you start to feel sick and need help! In case of an emergency, just press the button on the Smart Emergency Alert Button and we will know that you need help. We will immediately inform your authorized/designated representative(s) about your condition and we will send you help to your location as soon as possible (as traffic conditions permits).
Kambaii Healthcare Plans
We offer 3-Month, 6-Month, 1-Year, 3-Year or Long Term membership plans with a 50% discount rate based on your healthcare needs. Pricing is based on our Kambaii Healthcare Plans – BASIC PLAN, SILVER PLAN, GOLD PLAN, and PLATINUM PLAN.

Please contact us via email - info@kambaiihealth.com. The pricing of each plan varies, depending on the specific services provided under each plan.
You will need to submit the Kambaii Health Member Eligibility form if you are interested in purchasing a Kambaii Health membership plan. Once the form has been reviewed and the eligibility criteria have been met, you will be notified within five days, to enroll. After enrollment, we will do an initial check-up, where we will analyze your current physical and medical health status. We will determine if there is a problem and identify your risk prone areas. The specific service items are based on the different membership options/plans. The specific service items that are covered under each membership plan and rate. Please note that certain services that are not covered under a plan can be purchased on a case by case basis either as a one-time fee or with a term limit.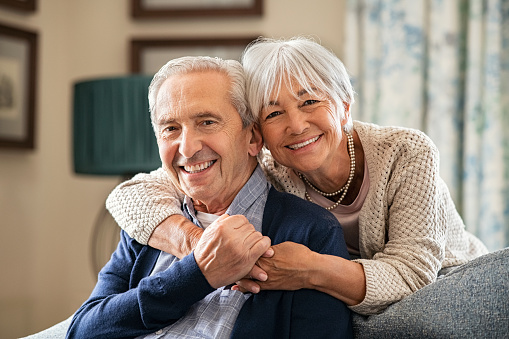 If you want to be seen in-person and based on your healthcare needs, our PCP can see you at our Ahsania Mission Cancer & General Hospital, a 500 bed Cancer Hospital that offers world-class treatment (located at Embankment Drive Way, Sector-10, Uttara Model Town, Uttara, Dhaka-1230). It is a state-of-the-art modern fifteen storied building with 750,000 sq. ft. of floor space. AMCGH has an Out-Patient and In-Patient services, Pharmacy, and offers General Medicine, Radiation Oncology, Medical Oncology, Radiology, General Surgery, Surgical Oncology, Diagnostic Services, Cancer Screening & Early Detection, and Accident and Emergency services. AMCGH is projected to provide over 160,000 days of inpatients care and cater to over 180,000 outpatients annually. 30% services of the hospital will be available free for the poor patients. For more details